Established in 1894––
We have been brewing our Japanese sake for 110 years.
Our brewery is in the Gifu prefecture, which is geographically the center of Japan.
The brewery has a long history, and some parts of the brewery's buildings are designated by the Japanese government as tangible cultural properties.
Today, the fifth generation of our brewery develops our sake brand in close partnership with local communities.

We seek to enhance our sake's "UMAMI", which means "deliciousness" in Japanese.
The rich yet refreshing taste of our Japanese sake owed to the traditional brewing methods we employ. We use the river-bed water from the Nagara River and the locally-grown rice. We also ensure the safety of ingredients we choose for sake.
Our main sake brand is named after this beautiful Nagara River, which is included in "Japan's 100 Famous Waters", and known as one of the "Three Clear-Flowing Rivers in Japan".
The Nagara River that flows through the middle of Gifu is a beloved symbol of Gifu Prefecture. The Nagara River is famous for the 1,300-year old fish-catching method called "Ukai" (cormorant fishing), and the fishes caught by this traditional method are presented to the Japanese Emperor.

The river-bed water of the Nagara River we use for our products is soft water. The quality of this soft water helps produce the smooth aftertaste of our sake. The river-bed water also contributes to the creation of good environment for fermentation.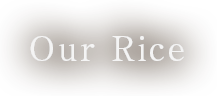 We use the locally-grown rice brand, including "Hida Homare".
With the traditional method of "complete fermentation", we maximize the flavor of rice we use.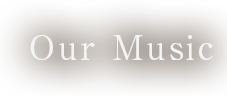 Komachi Sake Brewery is widely known for its unique approach to sake brewing: natural music. It is played in the brewery throughout the year. The sound that fills our brewery is "Healing Music (BIWA. inc.)" composed by Fumio Miyashita and his music studio (BIWA.inc.). Fumio Miyashita is one of Japan's pioneer musicians in the field of natural music. The music contains a sound of a river stream flow and the music of a bird. It brings relaxation and healing to all the living things at the brewery.
Playing natural music in the brewery is primarily designed to bring the conditions for fermentation closer to the natural environment. The natural music helps facilitate the natural fermentation by yeast, a living creature, and adds depth to the flavor to our sake. We consider natural music as one of the important elements in our brewing process.
With our beautiful river-bed water, locally-grown rice and natural music, our Japanese sake brings both "umami" (deliciousness) and a good experience.

When you taste our sake, you feel the flavor spreading in the mouth, with a refreshing aftertaste.